Garage Door Springs
Back To Our Services
Although there are many important working parts that make up a garage door opening system, including cables, tracks, and the actual physical door, springs are one of the most important components involved. When it comes to garage doors springs in Stoughton, if you need to have new springs installed you will want to leave this in the hands of professionals for safety reasons. Springs can be quite heavy and cumbersome to install, and it's always a good idea to have them repaired right away when there are any damages involved.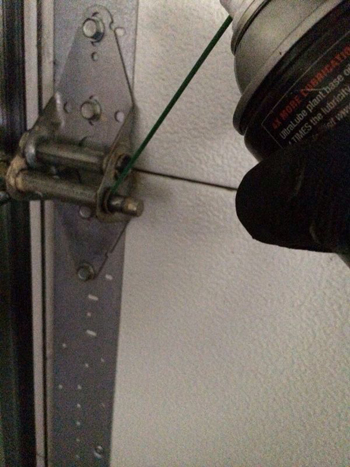 Maintenance of your garage door parts is essential as this is the only way to prolong the longevity of your doors. Moreover, this is the best way to prevent any further damage to your doors which would lead to costly garage door repairs. Having some of the best technicians in this industry, assuredly any repair job will be perfect. All our technicians are adept at providing repair services, as well as replacement and installation of door parts. They are all well-versed at tightening any loose bolts and nuts. Any adjustments needed for your door and even opener are easy tasks for them. So the next time you find yourself facing problems with your doors make sure to call us.
There are several types of garage doors springs in Stoughton that you could have installed, including the following:
Extension garage door springs – these are best suited for light garage doors, and are available in one set of two.
Torsion garage door springs – torsion springs come in two sets of two, and are better suited for heavy garage doors.
Galvanized garage door springs – these are bonded through a metallic reaction involving copper and zinc, making them extra strong. They can be torsion or extension springs.
Once you have the garage doors springs in place, you might want to also have a reliable service on hand for any breakdowns or repairs that occur. Some of the most common types of repairs include:
· Replacement of garage doors torsion springs
· Extension springs repair
· Oil-tempered garage doors springs repair
· Repair of torsion coil of trampoline springs
· Overhead garage door springs repair
· Repair garage doors broken spring
· Repair galvanized garage doors torsion springs
When your garage doors stop working, you can count on our swift service to assist you with same day and emergency repairs, as needed
This will help keep your garage doors springs in Stoughton in top working order, no matter what kind of springs you have in place or wish to have installed.